The Boxer is another single-piece figure, which together with The Greyhound, are part of a dog breed series.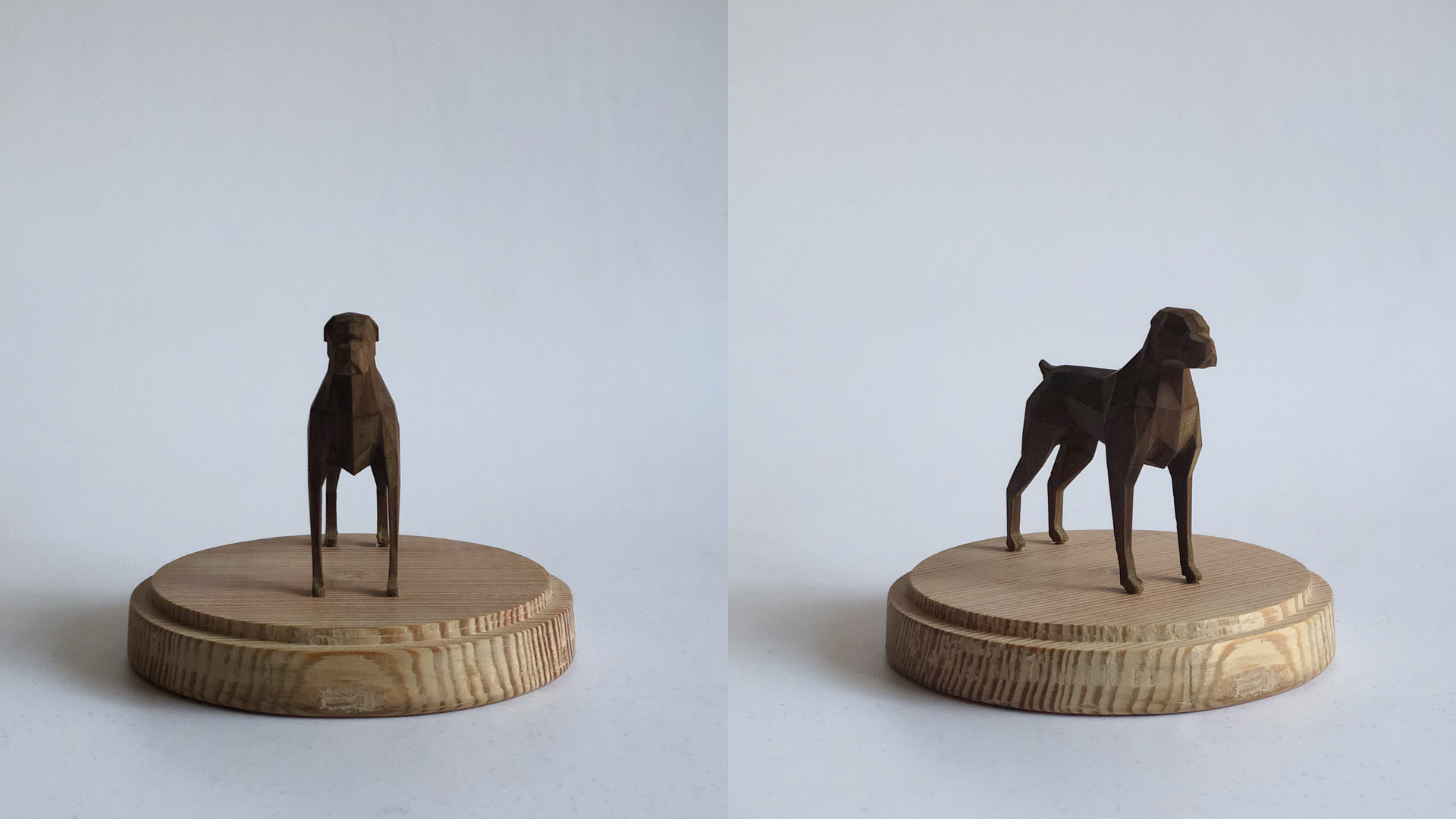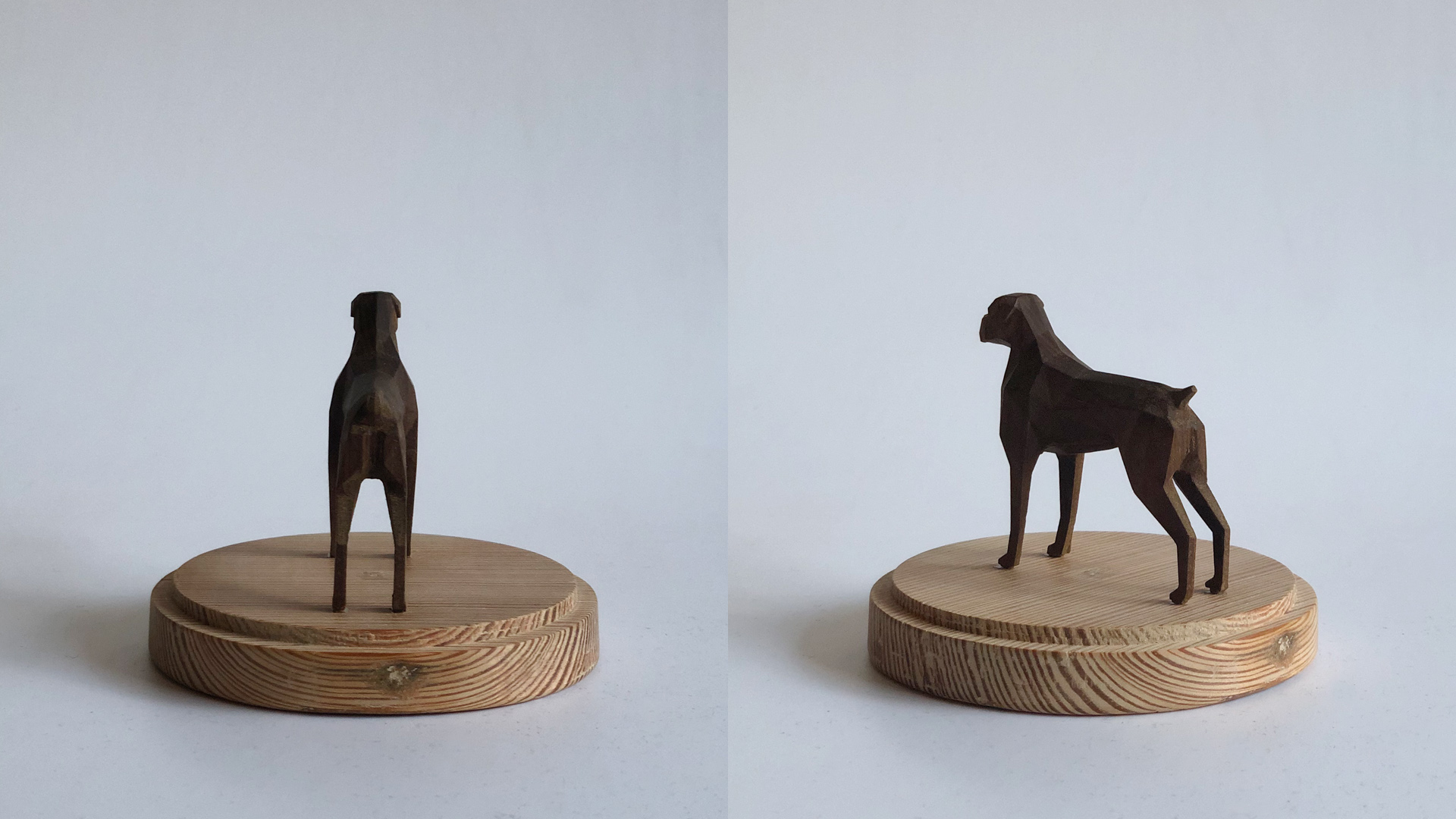 It was made out of reclaimed Lapacho wood (native to Argentina, Paraguay and Brazil).

The wooden base was made out of a Pinotea wood floor tile.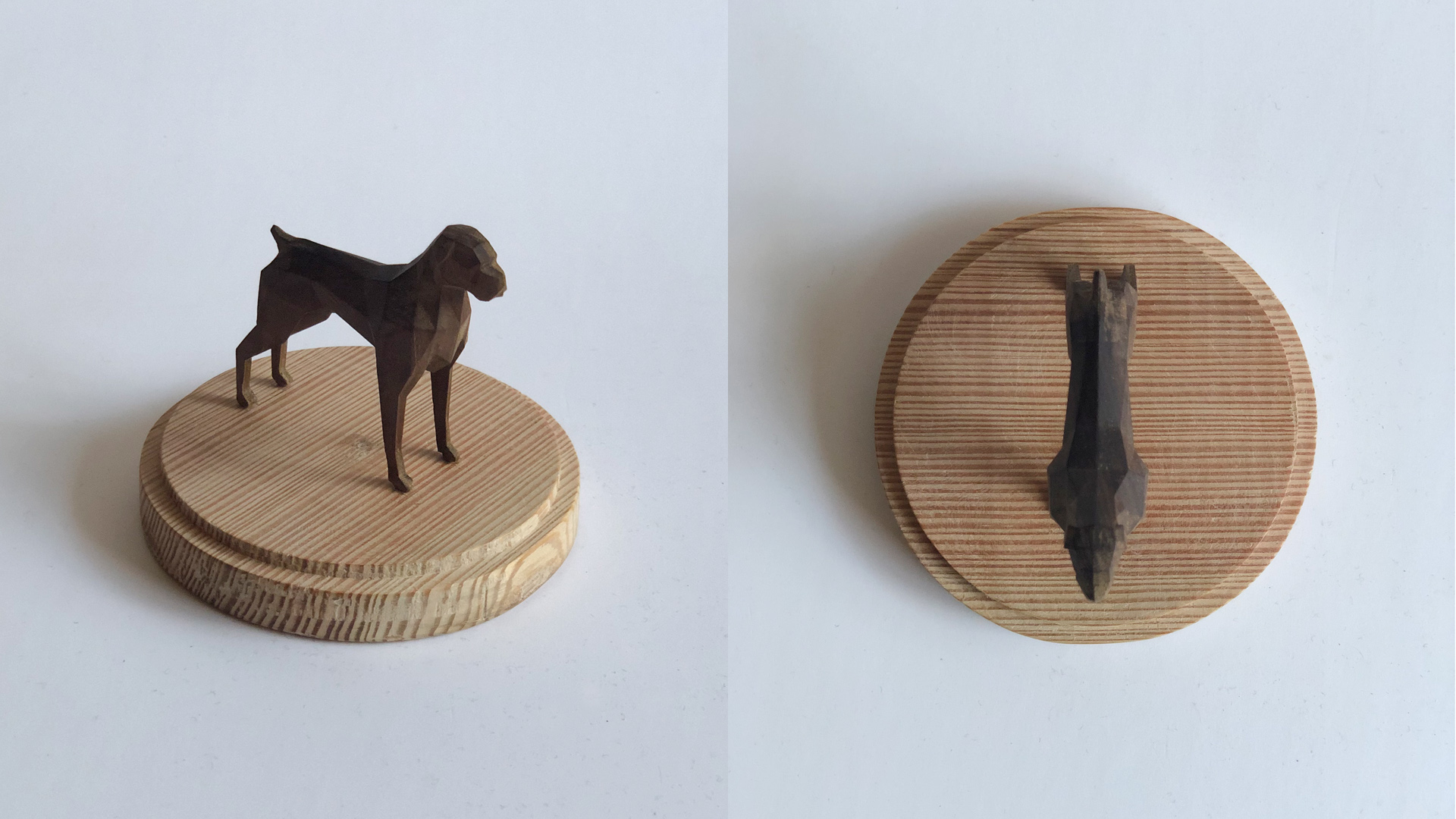 The figure's size (without the base) is about 6.5cm (2.5in) tall. The full size, including the wooden base, is 8.5cm (3.3in) tall x 11cm (4.3in) wide.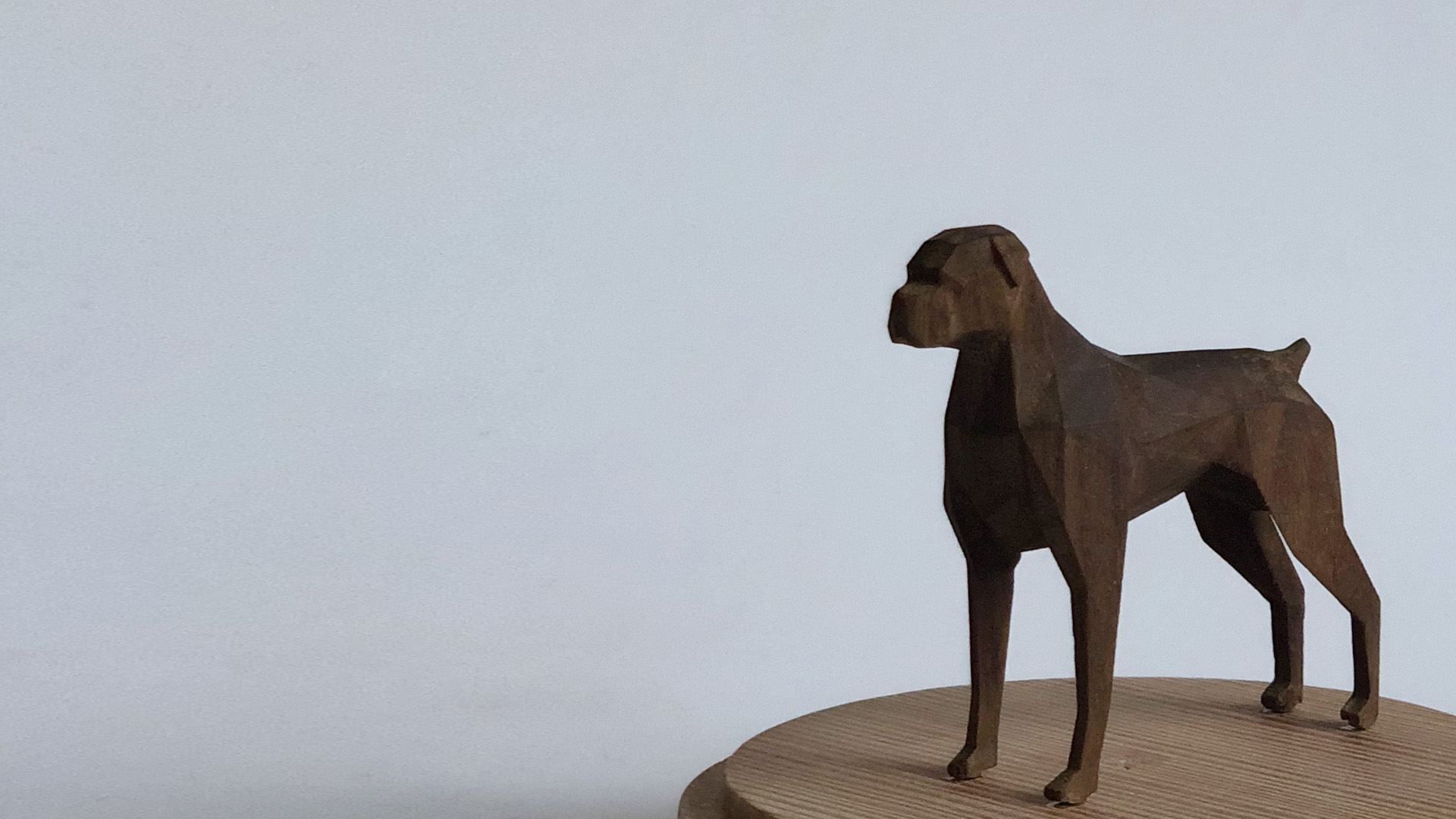 Photo Credits: 
Mat Random