The Simian is a poseable wood figure.

It was conceived as part of a series of low-poly animals where each limb can be swapped and repositioned in a different place, thus creating a whole new breed of creatures!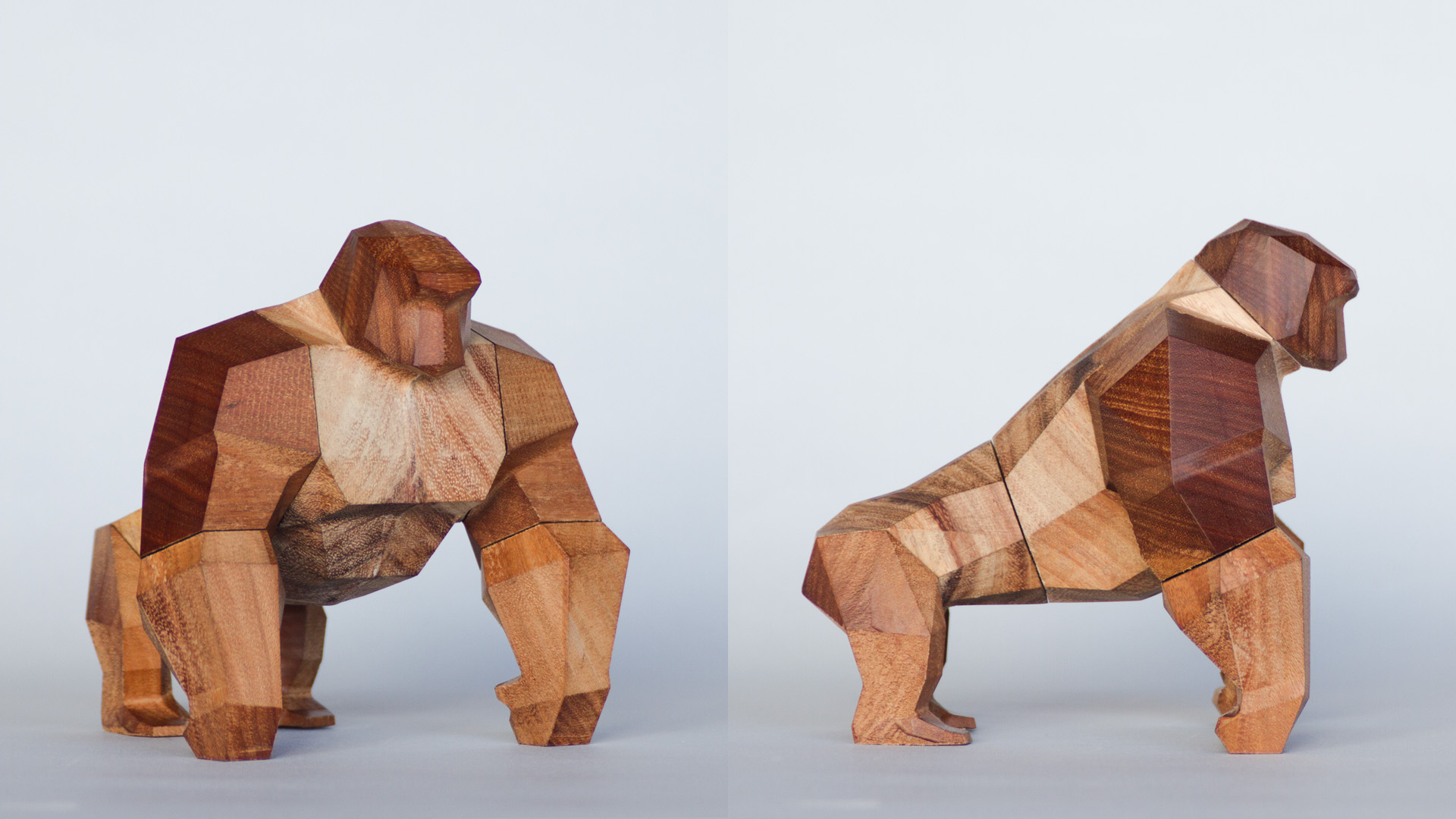 There's a fight! Watch out!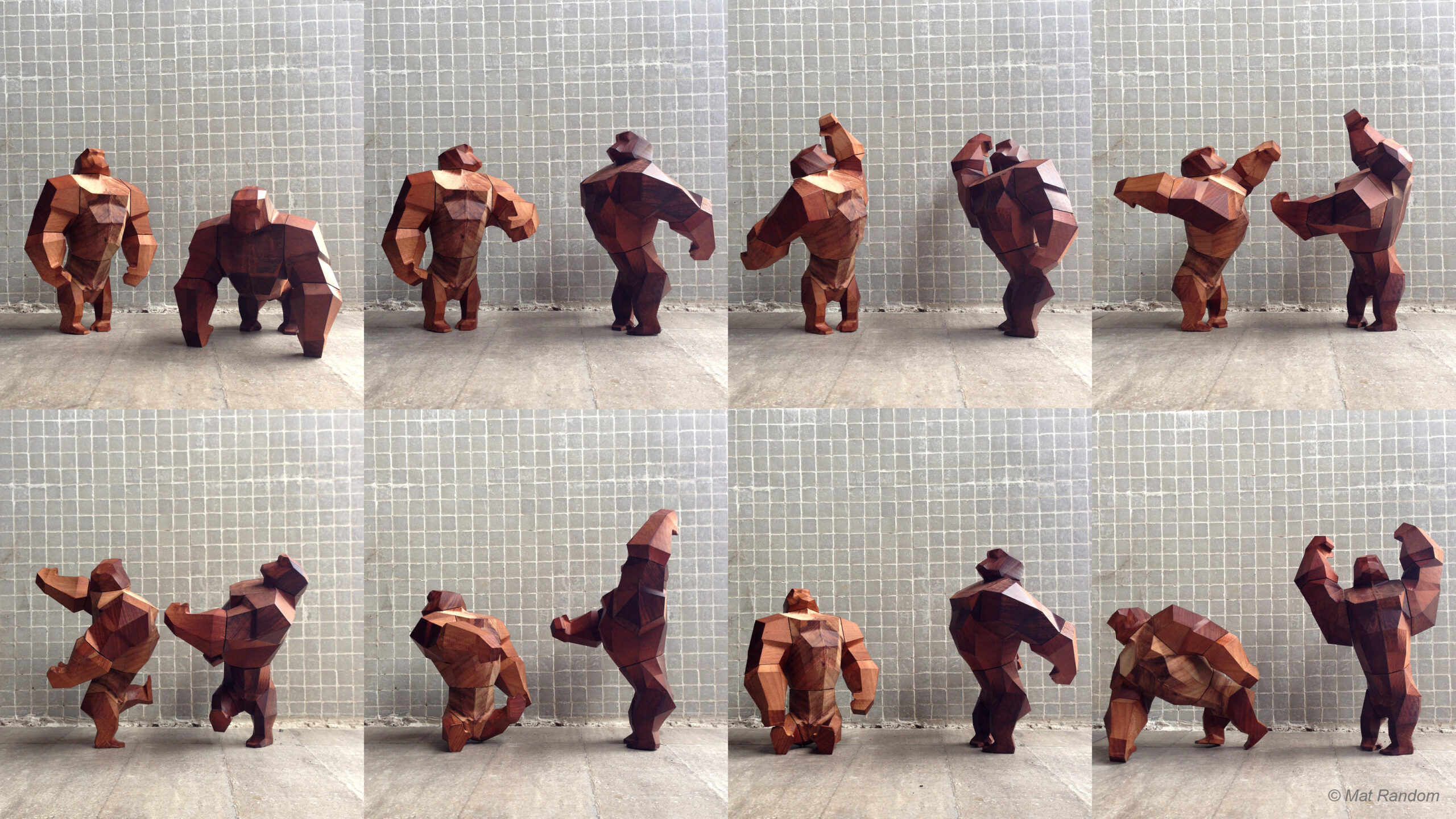 The design was conceptualized in collaboration with architect Ariel Hakel and Sebastian Sanz.
Photo Credits: 
Sebastian Sanz
Mat Random