The Greyhound is a single-piece figure dedicated to this beautiful dog breed.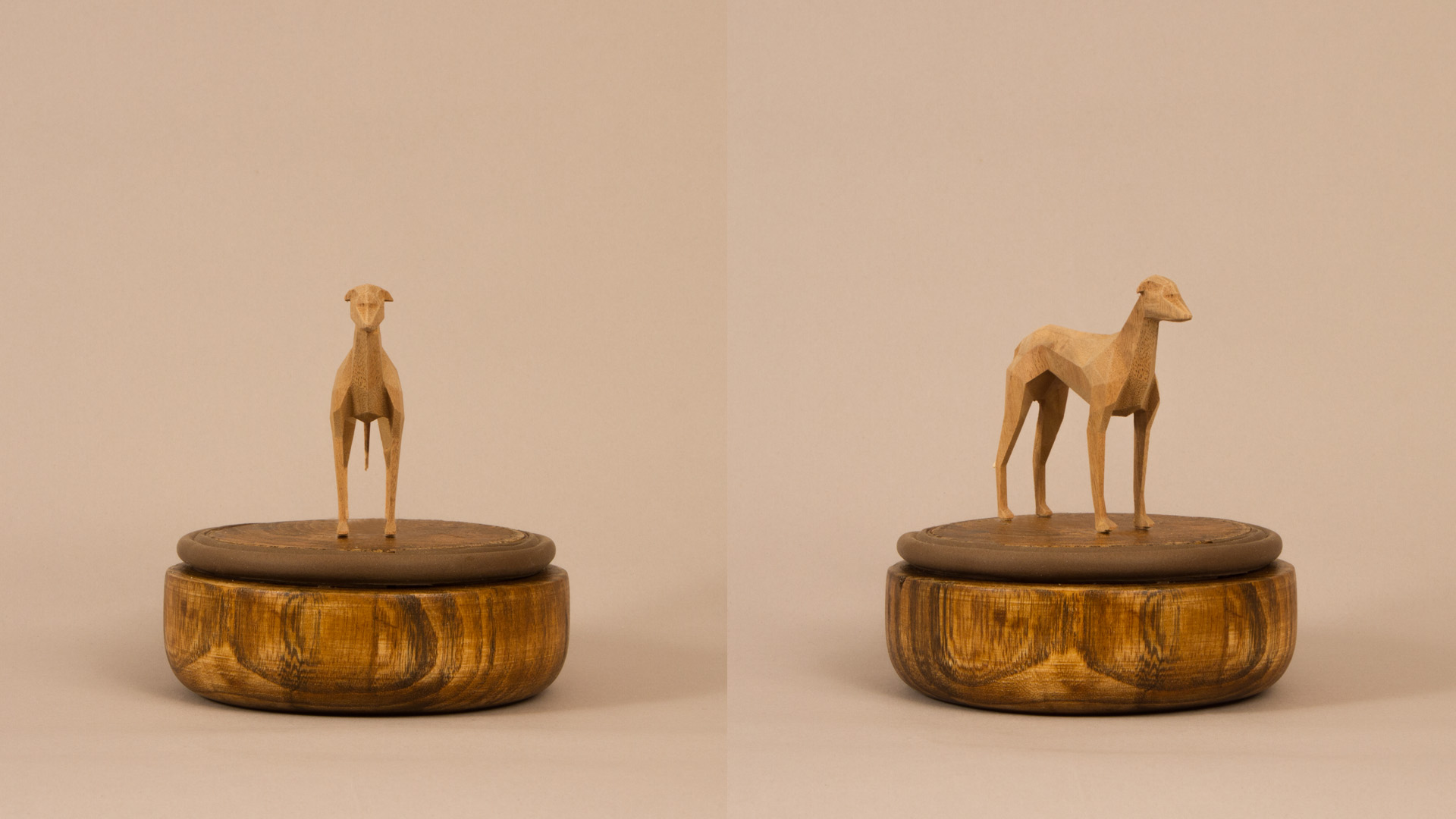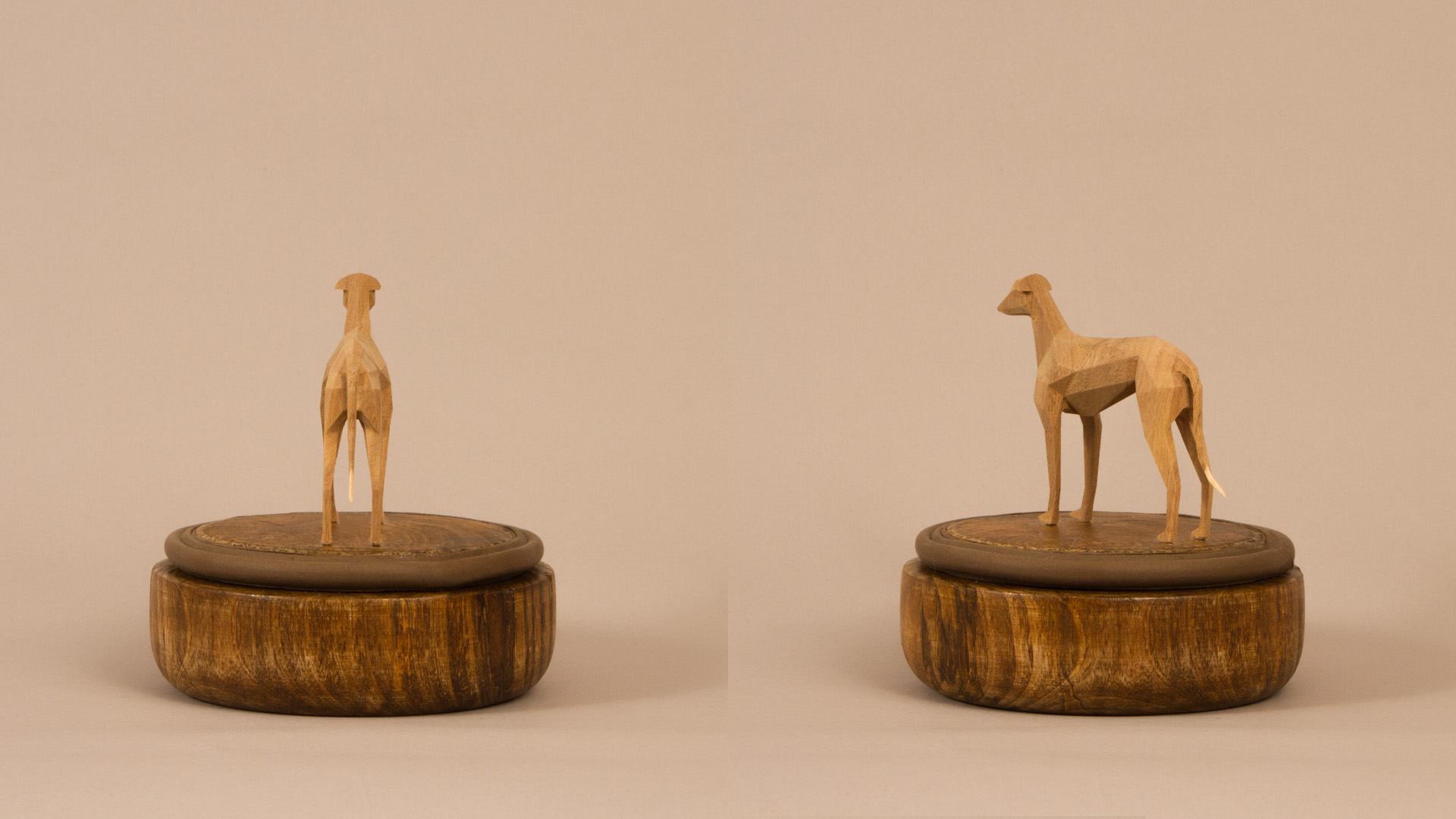 It was made out of reclaimed Incienso wood (native to Argentina, Paraguay and Brazil).

One of the peculiarities of this wood is that it has random light yellowish veins in its pattern.
These patterns can be seen in the tip of the dog's tail.

The wooden base was made of olive wood using a lathe.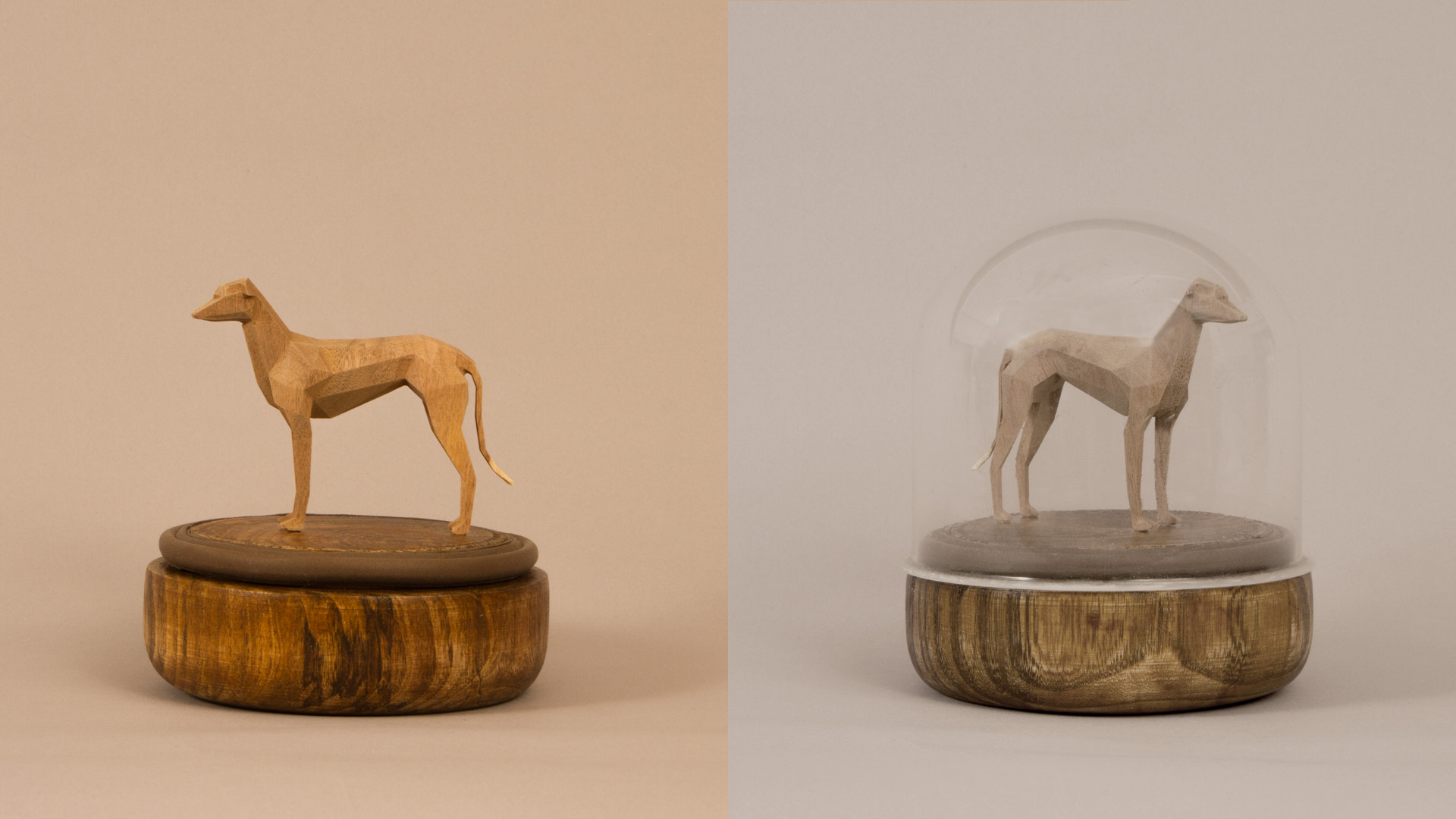 The figure's size (without the base) is about 7cm (2.8in) tall. The full size, including the acrylic capsule and the wooden base, is 14cm (5.5in) tall x 11cm (4.3in) wide.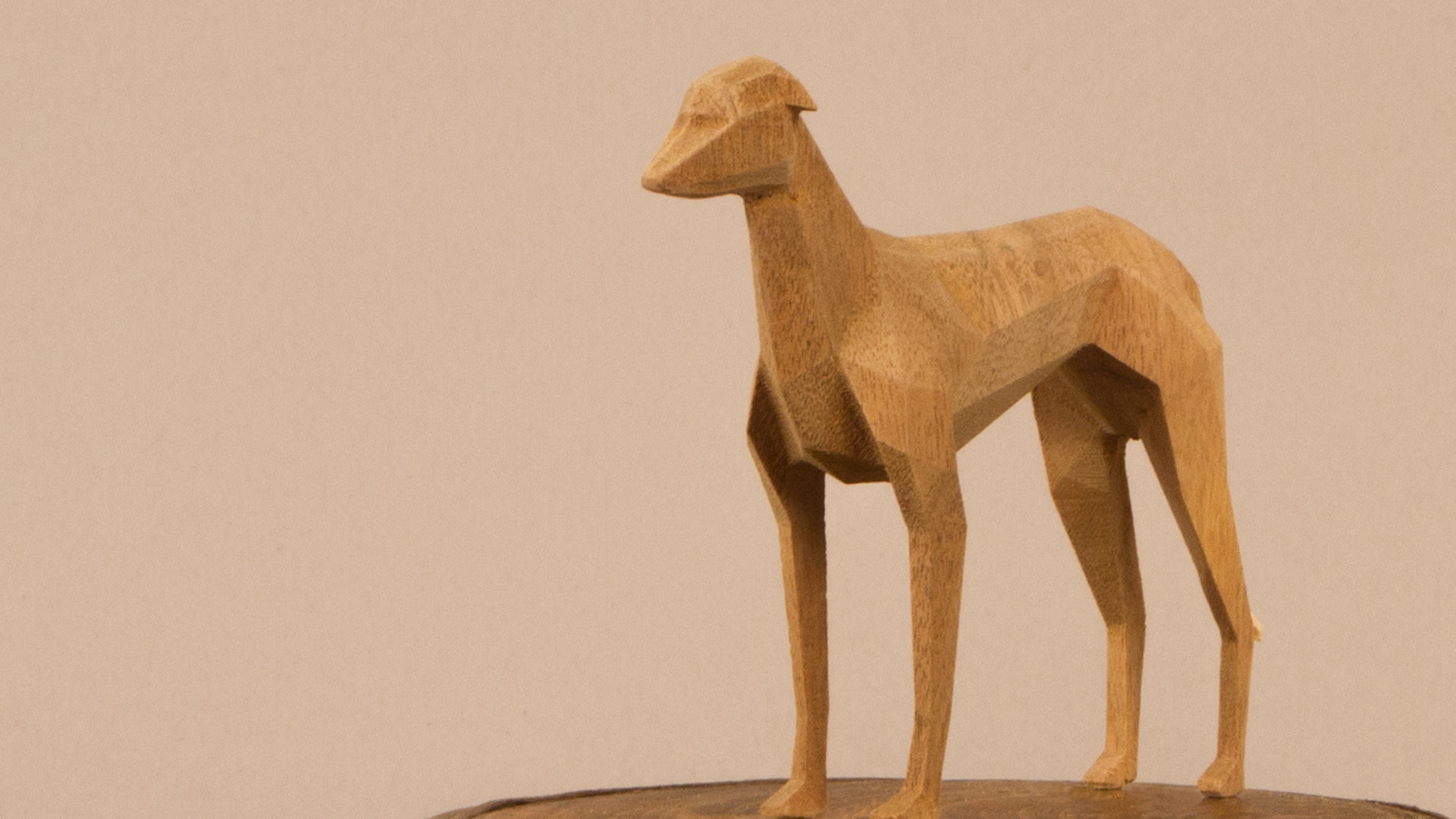 Photo Credits: 
Sebastian Sanz